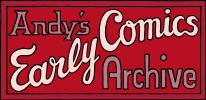 Grandmamma Easy's Old Dame Hicket and Her Wonderful Cricket

(circa 1840)
Boston: Brown, Bazin & Co. Nashua, N.H.: N.P Greene & Co.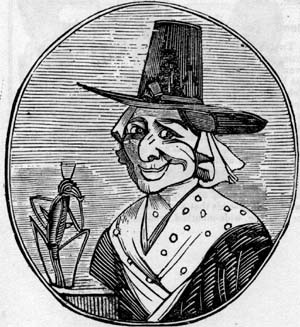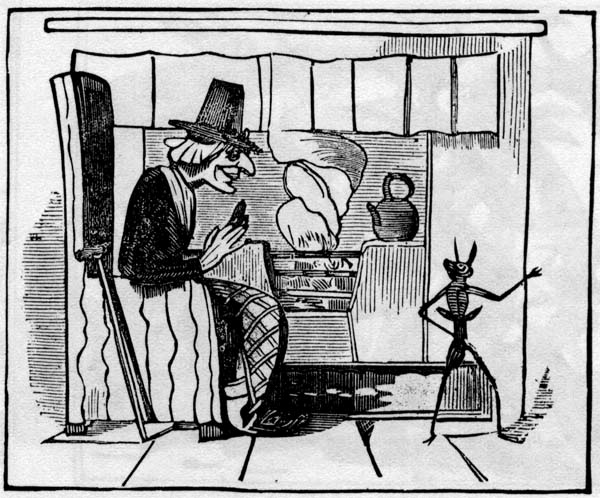 There was one old Dame Hicket,
Had a wonderful Cricket,
That dwelt in a hole by the fender,
And when he came out
He would walk all about,
On his hind legs so tall and slender.
This so pleased the old Dame
That she gave him a name,
'Little Peter', it was, you must know;
And she fed him with crumbs
'Twixt her fingers and thumbs,
Before into his hole he did go.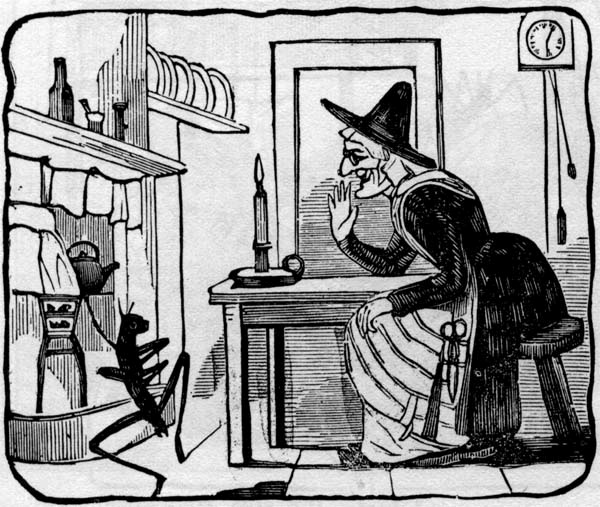 When the everings were long
He would sing a gay song,
And loudly out he would bellow
Or as merry as a grig
Dance a lively jig;
Now was n't he a comical fellow?
Sometimes, too, 't is said,
He would stand on his head,
And swing his legs up in the air;
Then down he would pop,
And chirp, run and hop,
Just as if he was mad, I declare.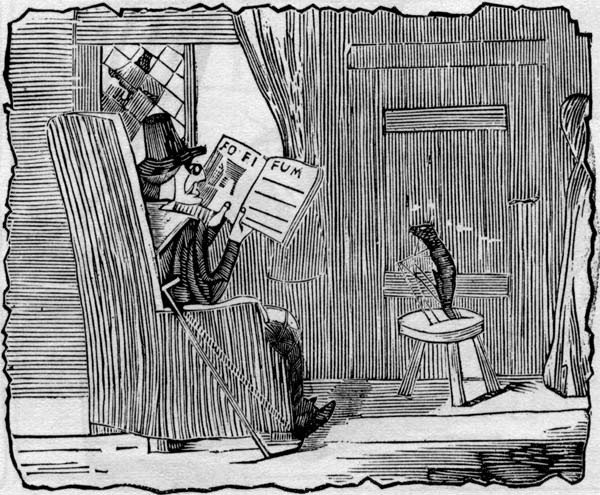 He's sit on a stool
Like a child at school,
Whilst the Dame she would read him a book;
And nod with his head
At each word she said,
As now he is doing, just look.
When the Dame took her snuff,
Which was often enough,
Politely she'd hand him the box;
But the first thing he did,
Was to shut down the lid,
And then give it two or three knocks.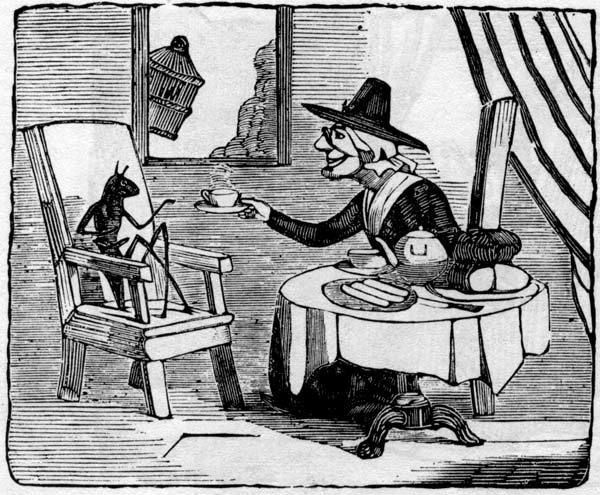 When the Dame took her tea,
There on one side was he,
Seated up in a large arm-chair;
And he wrinkled with his eyes
So knowing and wise,
As if he had been the Lord Mayor.
Sometimes from her cup
He would just take a sup,
Or of tea-cake a very thin slice;
And the Dame all the while,
As she on him did smile,
Would ask if he thought it was nice.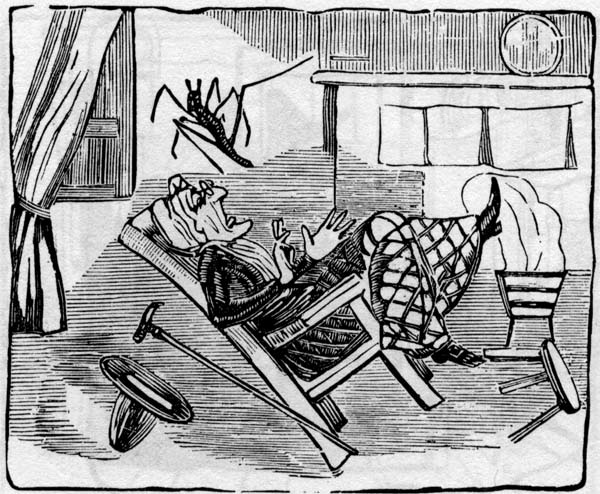 But the Dame, one night,
Had a terrible fright,
For the Cricket he hopped on her nose.
She cried, 'What's there?'
When down went her chair,
And up in the air went her toes.
The Cricket did run,
When he saw this fun,
And quickly got right out of sight;
Whilst the Dame, with much pain,
Scrambled up once again,
And vowed she would kill him outright.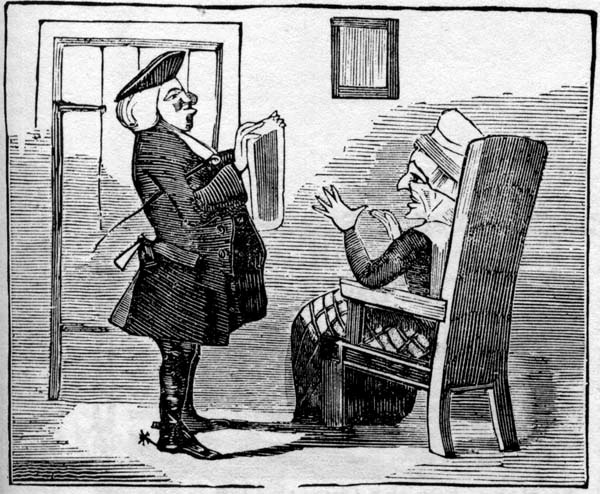 Now with this fall, alack!
The poor Dame hurt her back,
And that was a sad disaster,
For the Doctor he came
And to cure the poor Dame,
He brought her a very large plaster.
She went straight to bed,
Not to sleep though, 't is said,
For the pain in her back it was cruel;
So a neighbor's kind daughter
Put her feet in warm water,
And made her a basin of gruel.
Now all the same day
She was in the sameway,
And scarcely could hobble at all ;
Whilst the Cricket, to tease,
Danced about at his ease,
And once again near made her fall.
This the Dame so much vexed,
And sorely perplexed,
She'd have done with the Cricket forever,
So, as well as she could,
With a nail and some wood,
She stopped up the hole quite clever.