Mr. Briggs Rides his Match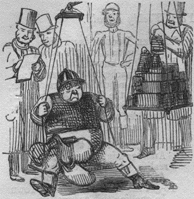 Mr. Briggs is weighed, of course.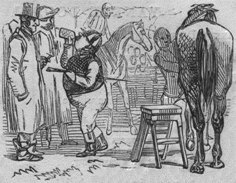 His friends recommend him a little jumping powder.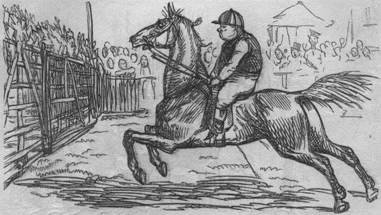 Here he takes a preliminary canter, and puts his horse at a flight of hurdles.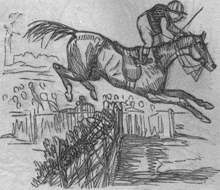 and gets over very cleverly.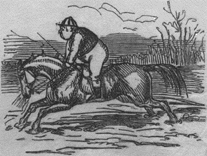 Some time after the start, Mr. Briggs goes on the wrong side of the flag, and is obliged to go back, which, as the ground is rather heavy, 'takes it out of old Blunderbuss considerably'.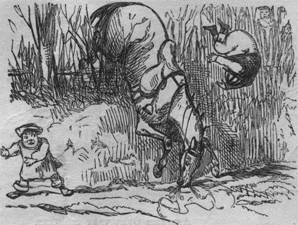 who, in consequence, makes a mistake at the next fence.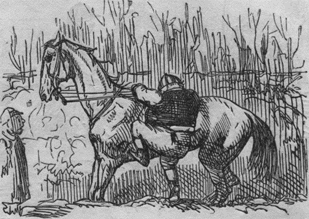 However, Mr. Briggs is not hurt; and after some exertion, remounts.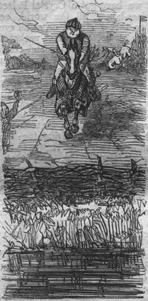 Mr. Briggs as he appeared, coming to the brook. In the distance may be observed his opponent, who has a nasty fall, but fortunately tumbles on his head.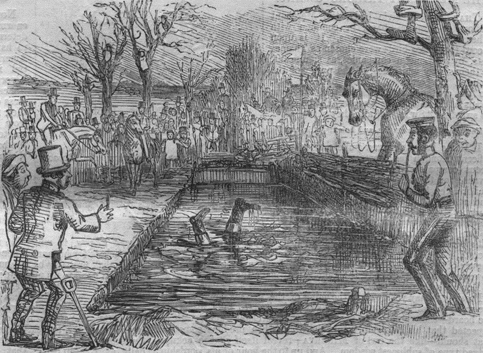 Mr. Briggs, as he appeared in the brook.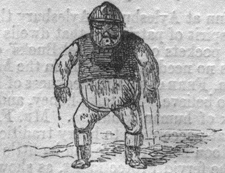 As he appeared when he came out of the brook.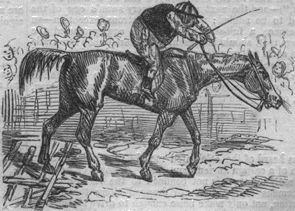 Portrait of Mr. Briggs Winning the race. - N.B. The dense crowd is cheering him.